Educators' Favorites
Four Reasons Professional Smoothing Foam and Styling Primer:
"Smoothing Foam is best for flexible or curly hair, because it binds frizz thanks to its light support and also keeps the hair soft until the next wash. Styling Primer has a wonderful texture. It smooths the hair under other styling products a bit like a make-up primer does for the skin. Tip: combine these two products together. Super combo. <3"
- Linda Lehto @hairbylindal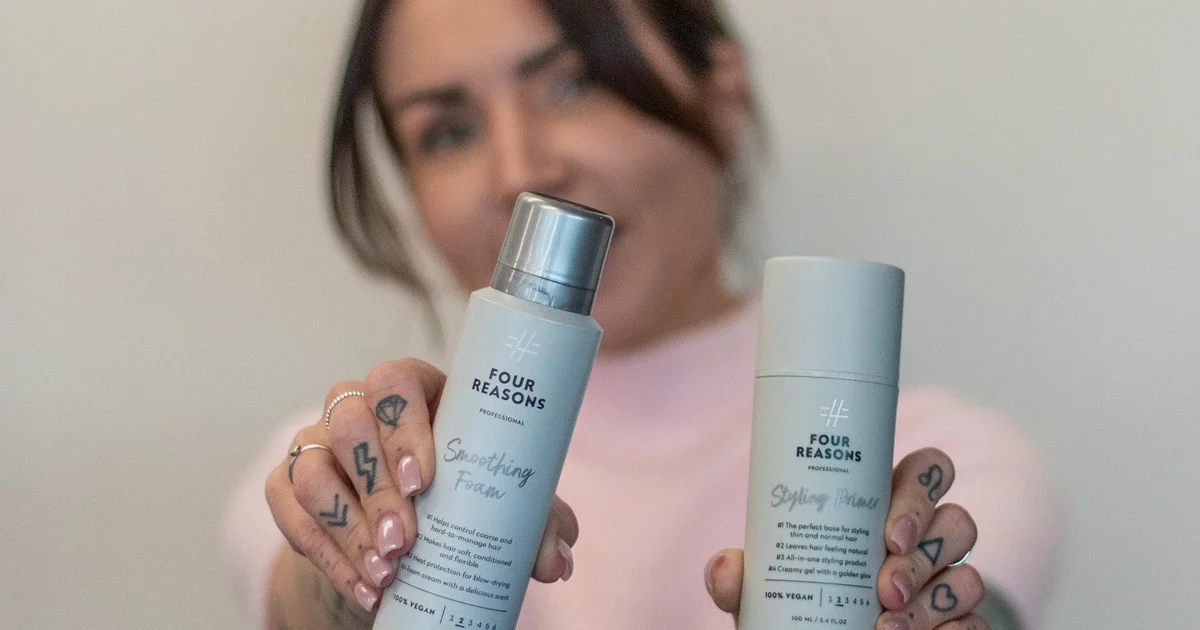 Four Reasons Professional Fiber Mousse ja Heat Shield:
"Fiber Mousse is suitable for many types of hair and with it I can make a really durable and fluffy hair dryer base. I also use Fiber Mousse almost every time I do foundation work for hairstyles because it makes hair much more easier to comb through and work with. Heat Shield is one of the best heat shields out there. I like when I can spray it section by section under the iron without getting a single hair wet. The product also gives a good hold making the style last better."
- Sonja Määttänen @hairbysonja.m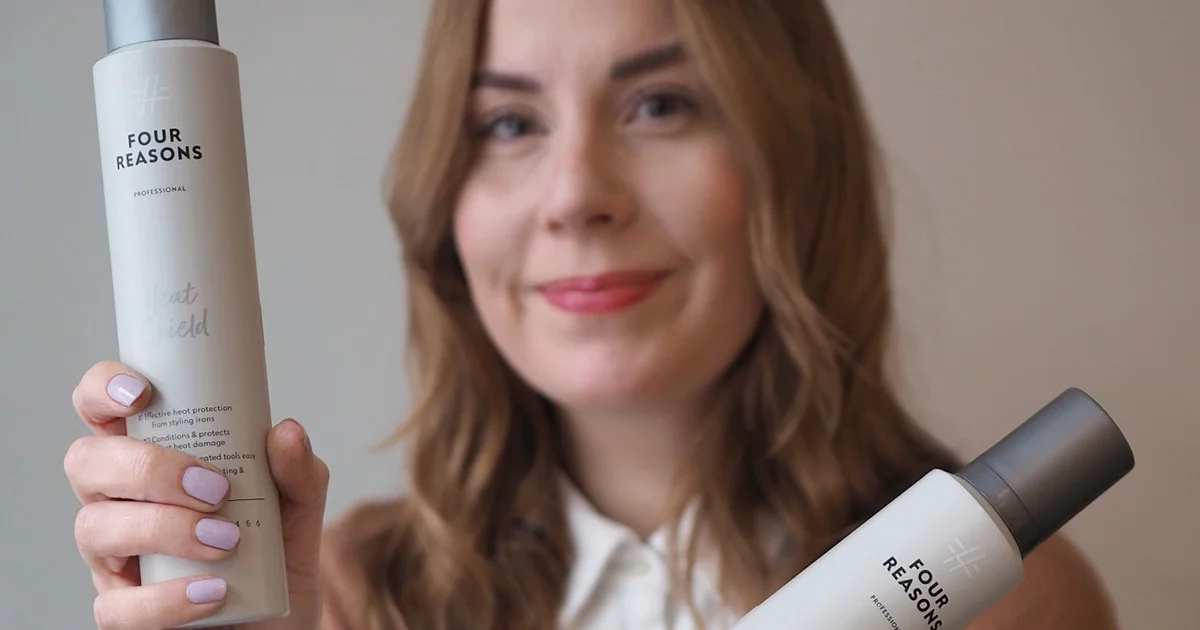 Four Reasons Professional Fiber Mousse and Smoothing Foam:
"I blow-dry almost all of my clients using a blow-dryer and a round brush - regardless of length. It is important to me that the end result is fluffy, rich, soft, durable, smooth, shiny and beautiful. With these two products, it will certainly succeed. Thanks to the fibers it contains, Fiber Mousse gives an incredibly wonderful structure, full and plump. Ties the hair together flexibly and softly and gives durability, AWESOME!
In addition, I also use Smoothing Foam during blow-drying, which conditions, smoothes, binds, polishes and gives a soft hold. Smoothing foam can be wonderfully used for final smoothing when the hair is already blow-dried. This is also SUPER. With these, it's nice to work on blow-drying all types of hair, because you know that the end result will definitely be successful."
- Piatu Puhakka @piatupop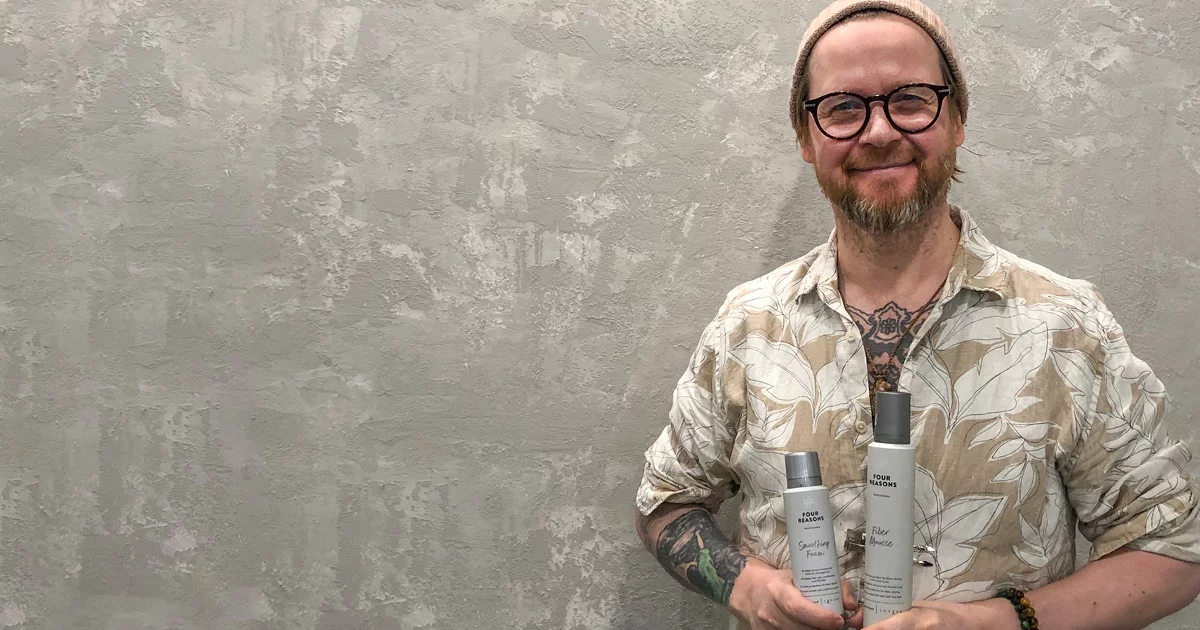 Four Reasons Professional Shot Lively Lengths and Dry Shine Spray:
"The Lively Lengths treatment included in the Four Reasons Professional Shots treatment ampoule series perfectly combines moisturizing and smoothing. It leaves even long hair wonderfully light and the hair is really easy to handle. The product is also comfortable to use. Four Reasons Professional Dry Shine Spray is a great product to restore the shine of natural, healthy hair, without making the hair look artificial.
- Harri Paananen @harri.paananen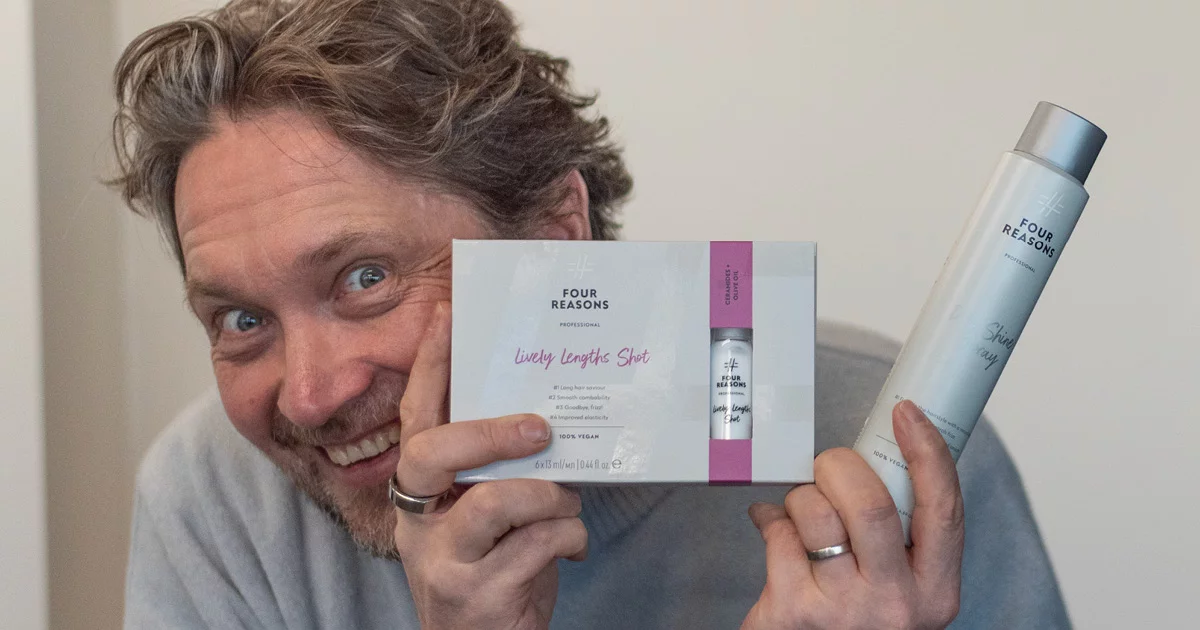 Four Reasons Professional Body Boost and Working Spray:
"Body Boost - my go-to product for everyday life and parties! For myself and customers! Body Boost brings wonderful volume and support to the hair. It's also a favorite for making hairstyles, it brings the right amount of structure, but the hair remains shapable! Body Boost is also one of the best-selling products in our store.
I really like the flexible, light hold of Working Spray. The hair remains wonderfully airy and mobile! When working on hairstyles, Working Spray can be used without worries to bring hold to the sections, without fear of the hair becoming stiff or too moist."
- Annika Allenius @annikaallenius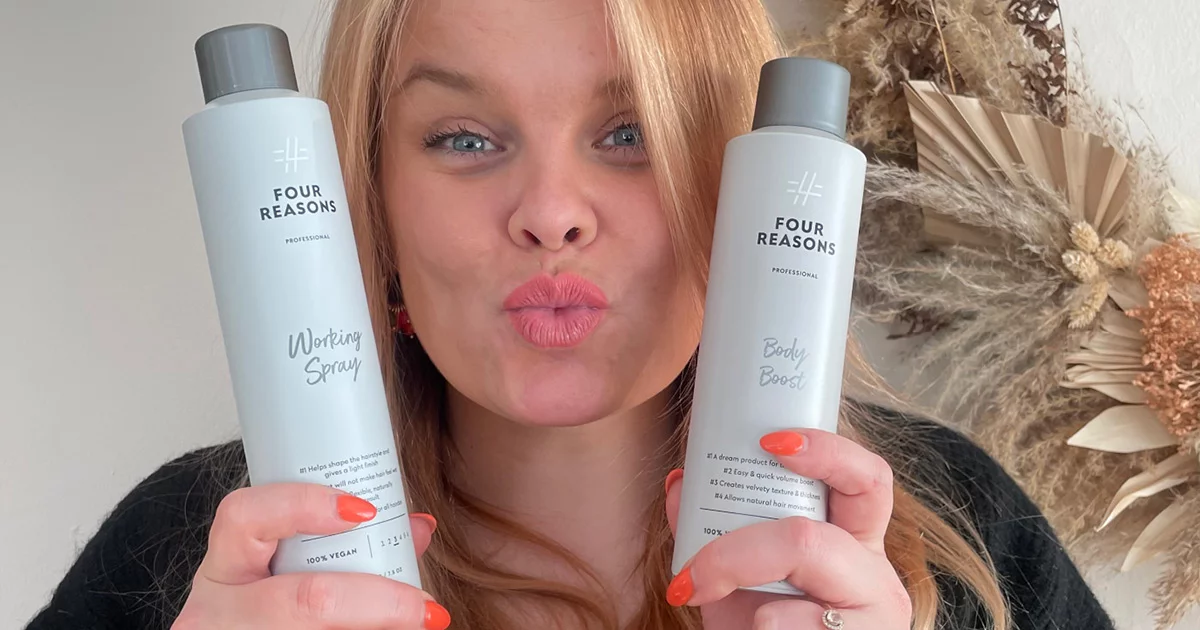 Four Reasons Professional No Yellow Shampoo and No Yellow Conditioner:
"The No Yellow Shampoo and No Yellow Conditioner keeps blonde customers' hair cool-toned from one salon session to the next, without the pigment layering in the hair, making it frizzy. The shade is bright and clean after every use."
– Elisa Cavén @hairbyelisa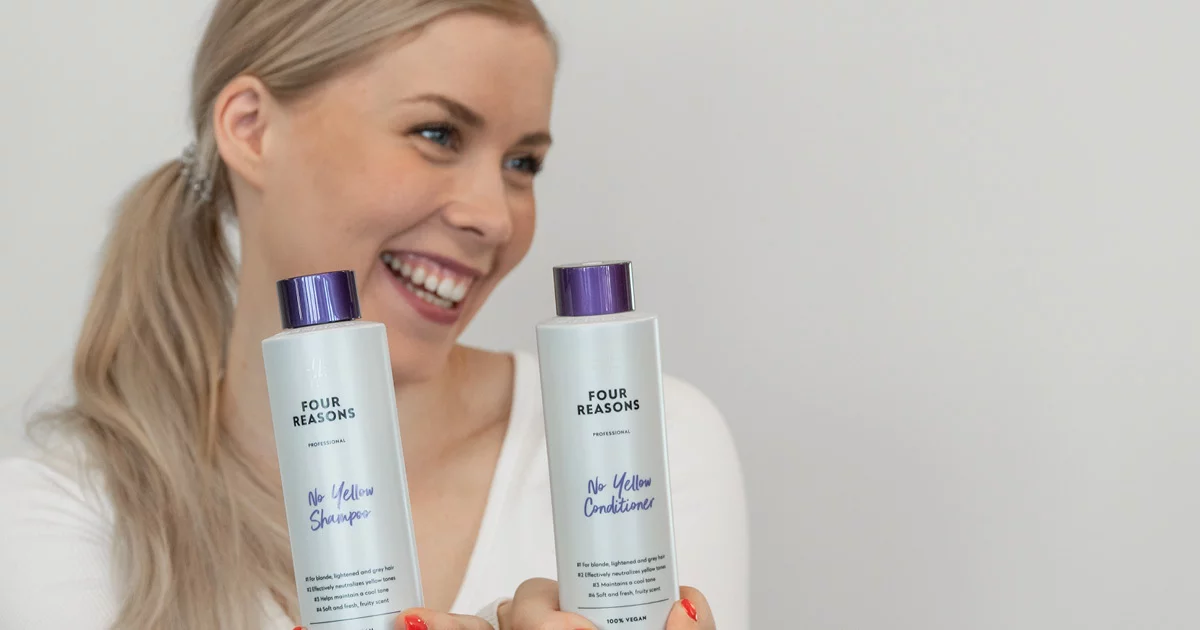 Four Reasons Professional Salt Mist and Texture Wax:
"I always use Salt Mist after washing my hair, before I blow-dry my hair. The product provides a nice matte structure and support. After blow-drying, I finish the style with Texture Wax, which I think has excellent support and binding. These two products are definitely my favorites from the Four Reasons Professional line."
- Antero Lahtinen @antero.fourreasons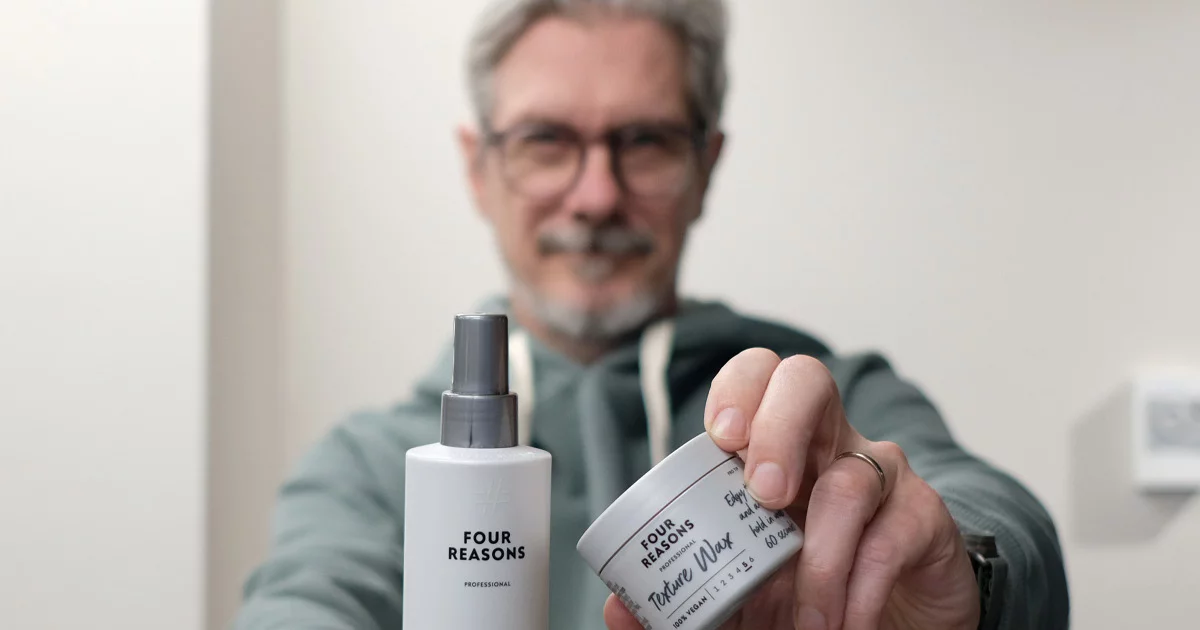 Back to list