Irritated? 4 reasons to choose a fragrance-free hair product line.
Irritated? 4 reasons to choose a fragrance-free hair product line.
Four Reasons No Nothing says strictly no to fragrances, commonly sensitizing ingredients and anything extra.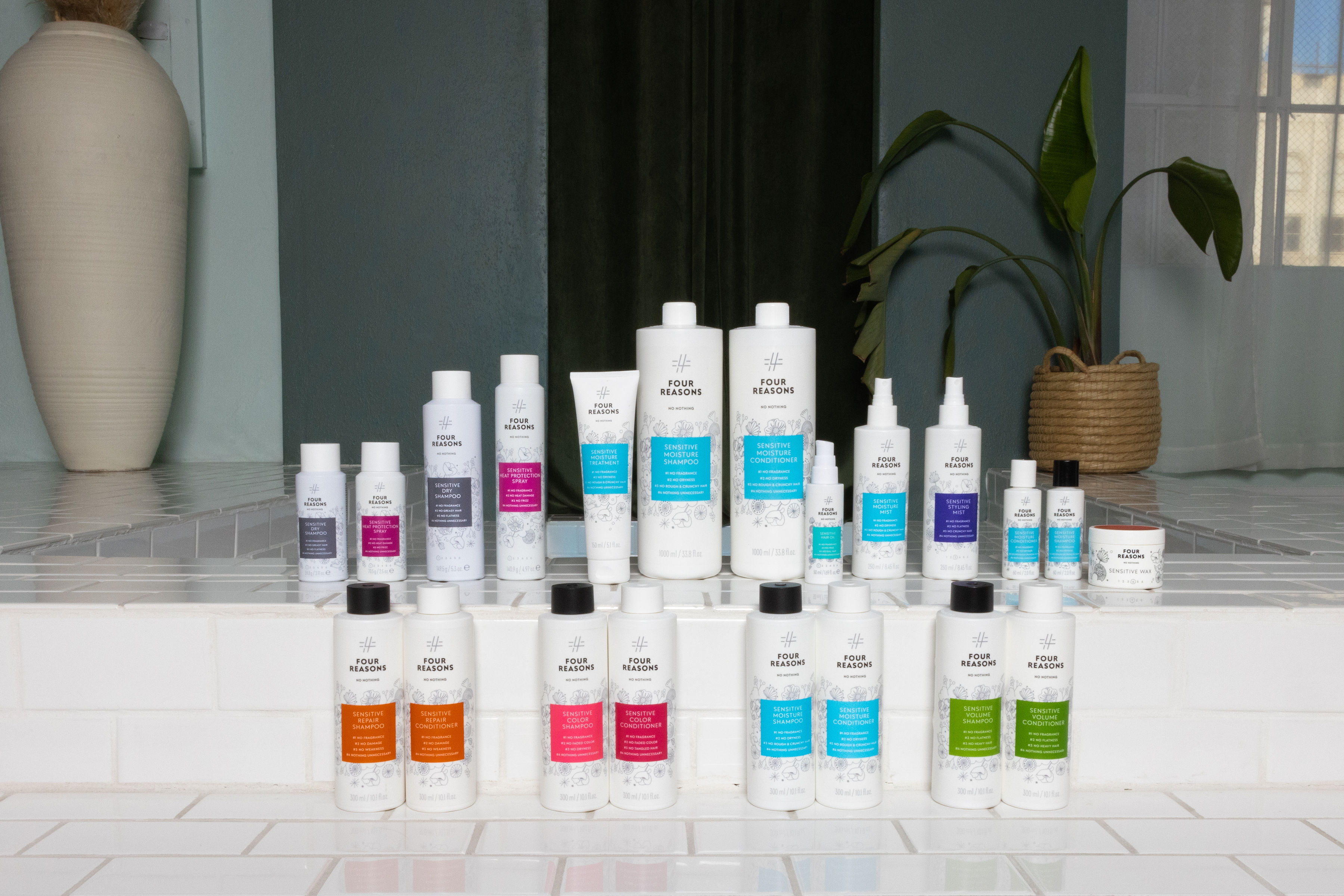 #1 No perfume
Fragrance-free Four Reasons No Nothing does not contain generally sensitizing or irritating ingredients, so the products in the series are suitable not only for people with sensitive skin, but also for anyone who wants to reduce the load of perfumes and chemicals on their body. Did you know that up to 30.5% of Americans are sensitive to perfumes?
#2 No empty promises
All hair products in the series have been granted the Allergy Label by the Finnish Allergy, Skin, and Asthma Federation. The allergy code is an indication of the product's quality and reliability. It guarantees that the products do not contain the following ingredients:
Perfumes
Fragrances
Essential oils
Generally sensitizing or irritating substances or their concentrations
Phenylenediamines
Formaldehyde and its liberators
#3 No compromises
Finally fragrance-free, hair products for sensitive skin that you don't have to compromise on quality when buying. In the Four Reasons No Nothing series, you can find shampoos and conditioners for four different hair types, to provide moisture, volume, hair color maintenance or damage repair. The series also includes styling products for more demanding use.
#4 Nothing extra
The packaging of the Four Reasons No Nothing product series is made of bio-based sugar cane plastic. The use of bioplastics reduces dependence on oil and the carbon dioxide emissions of their production are lower than with traditional plastics. The packaging is also completely recyclable. All Four Reasons products are 100% vegan, meaning they do not contain ingredients of animal origin.
Say Yes to NO.
Find our No Nothing Tester Kit here.
Back to list