This is how you choose the right lightener and succeed!
Blonding hair is still very trendy. Our range of lighteners includes solutions for all lightening services a hair salon offers, such as major color changes, foil highlighting and root bleaching. Each lihtener has a different composition and special characteristics to make it easier to work with various lightening techniques. All our lighteners have a fragrance-free, ammonia-free and vegan composition. See below for the best tips for using Four Reasons lightening products!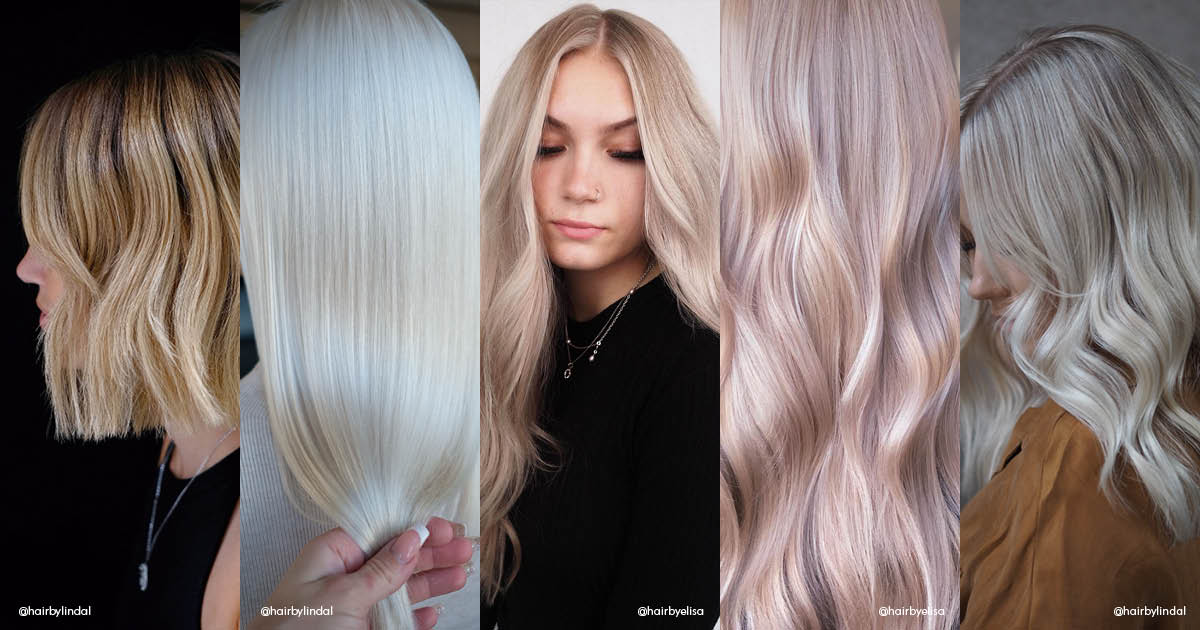 A thorough consultation is the key to choosing the right product and technique
A comprehensive consultation is one of the most important factors leading to a good end result. You need to have a clear idea of the desired end result before you start thinking about the technique and the products you will use. During consultation, you should carefully go through the client's wishes to make sure that the end result will be as desired and to avoid disappointment.
The choice of a lightener is determined by the desired end result and the technique used for the job. Once you're familiar with the bleaching products you use, you will be able to easily achieve the desired end results and know which product and developer strength to choose. All Four Reasons lighteners have a different composition and slightly different features, which means that you should choose the lightener according to the technique, the condition of the hair and the product's features.
See below for Educational Content Specialist Linda Lehto's favourite Four Reasons lighteners and choices for different jobs!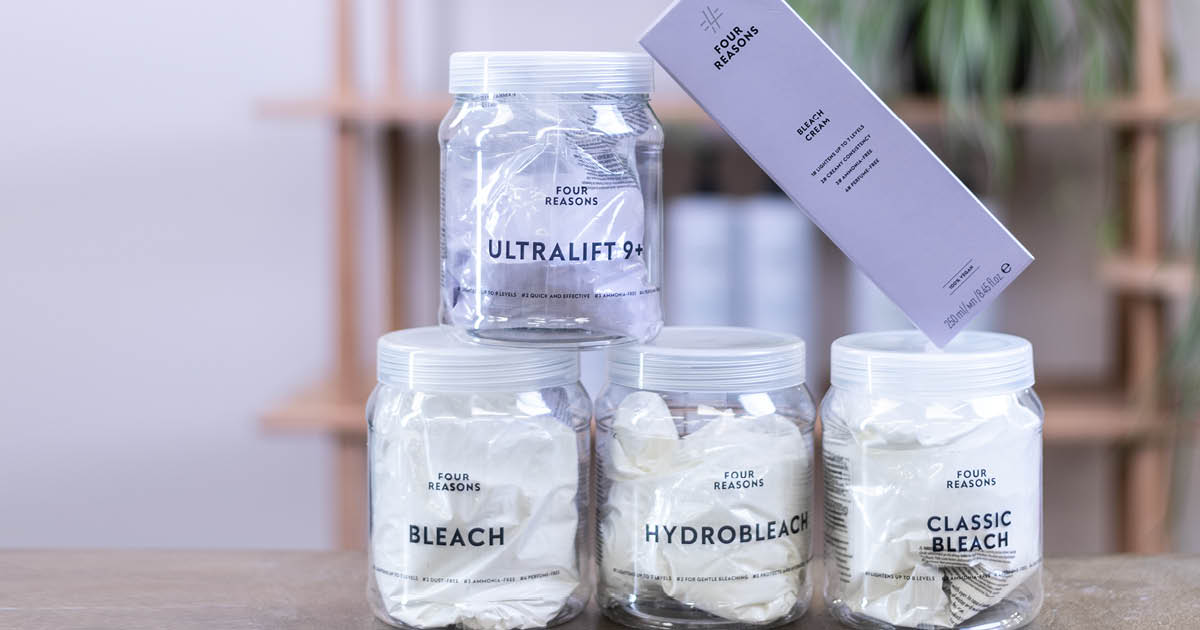 Full bleaches and root touch-ups – choose Four Reasons Hydrobleach
"This bleach is great for techniques where the product needs to be gentle and the mass cannot be too thick. The bleach's Hydroshield technology protects the hair during processing and the product also stays suitably wet during the entire application process."
Foil highlights – choose Four Reasons Ultralift 9+
"This bleach allows you to take developer strength down a level because it's a more powerful bleach. The consistency is also suitably thick for doing babylights, and it will keep foils in place. This product is my personal favourite: I do a lot of detailed technical work and the product's consistency is perfect for it!"
Freehand balayage techniques – Four Reasons Bleach is your best friend
"Four Reasons Bleach, which can lift the hair up to seven levels, is a gentler bleaching product that is the best choice for freehand balayage techniques. Tip! It's a good idea to increase developer strength by one level because the product itself creates softer bleaching results."
Remember the optimal mixing ratio and developer strength
"A common mixing ratio used with bleaches is 1:2. However, if you are doing detailed highlighting work, you should change the mixing ratio to 1:1.5 to make the mass thicker. As you reduce the mixing ratio, you should pay special attention to choosing the right developer strength. Decreasing the amount of developer makes the product more alkaline, which means that the product will be stronger. In this situation, it's a good idea to take the developer strength down one level to keep the hair in as good a condition as possible."
Section size really matters when bleaching hair
"It's said that the thinner the section, the lighter the result. Based on my own experience, I definitely agree with this. When you are using smaller sections, you can also use a milder developer. You can also achieve a pure blonde end result with a milder developer if you just let it do its work. So give the product some time to work and, when you're using a time-consuming technique, remember to increase developer strength every time you mix a new mass to ensure an even end result. For full-head highlights, I usually mix three different masses and use different strengths in all of them, as the strength of the bleach starts to decline if it sits in the cup for a longer time. By doing this, I can ensure that the bleach strength will stay the same."
See all Four Reasons bleaches here!
Back to list